Following on from my last entry, here's a quick postscript with a little bit more about the teachers — and the students — of
Sàrmede
.
Linda
Wolfgruber
's work (like this image above, from
Finn's Land
) is expressive, refined and full of wonderful surprises.
Her spare and evocative compositions allow enough room for your imagination to enter and find its own way...
I especially love these skating ducks!
Svjetlan Junakovic is prolific and exuberant...
He has recently begun to make these
sculptures
, too.
As for the former students, many of the people who have been taught at Sarmede's workshops have blossomed into some of the best illustrators of the up-and-coming generation. To see a few (there are many more, obviously — and many yet to come!), look here:
Simone Rea
(who studied with Linda)
Violeta Lopiz
(who studied with both Linda and Jozef Wilkon)
Adolfo Serra
and the incomparable
Beatrice Alemagna
....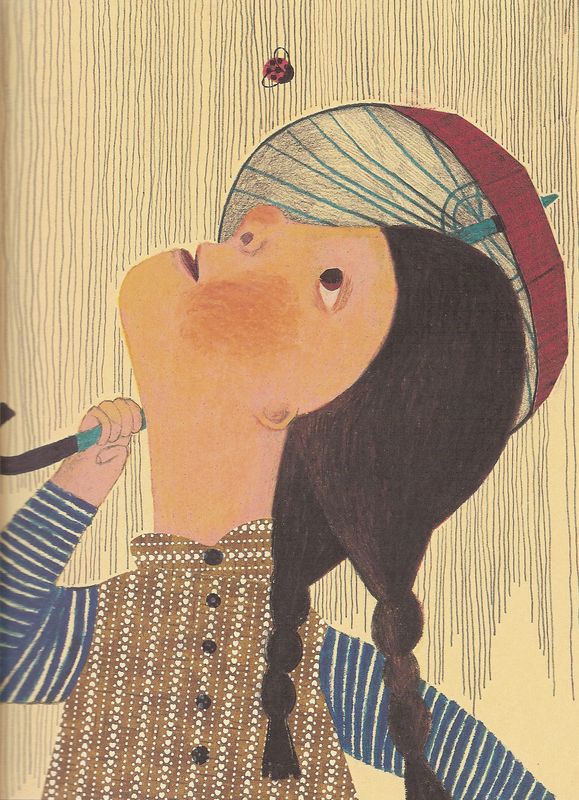 ....who took courses taught by
Stepan Zavrel
himself, back when the workshops were held in Zavrel's house.
How lucky can you get!